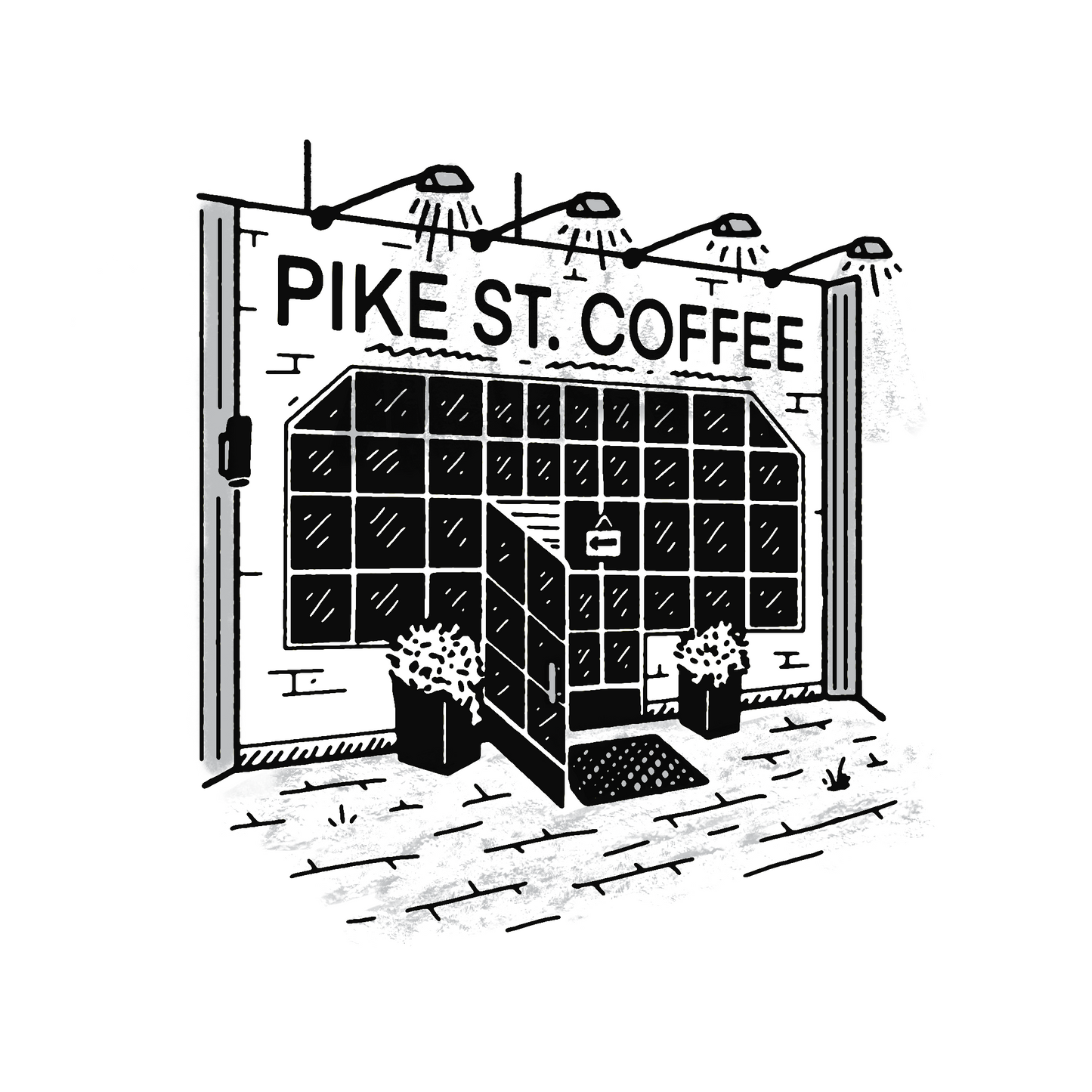 QUALITY. CREATIVITY. SERVICE.
Established in 2022, Pike Street Coffee is perched proudly along the Pike Street Hill Climb. Our goal is to provide a hub for quality craftsmanship, whether it be through our delicious, locally-sourced roasts or by featuring local artists and letterpress creations. Sourcing our materials from passionate and ethical vendors, we are dedicated to serving our patrons high-quality, specialty coffee. Join us in celebrating the union of coffee with craft.
OUR COFFEE
At our Seattle coffee shop, we source the finest coffee beans from the best roasters locally. From around the world, we to bring you a diverse selection of flavors and aromas. Our passionate baristas meticulously prepare each cup of coffee, ensuring a perfect balance of flavors and a delightful sensory experience. Whether you prefer a rich and bold espresso or a smooth and unique single origin, we have something to satisfy every coffee enthusiast.
PRINTS & ART
In addition to our exceptional coffee, we are proud to showcase a collection of creative designers/art prints in our shop. These prints are carefully curated to reflect the vibrant and diverse art scene of Seattle. Our art prints add a touch of beauty and inspiration to your visit. With an in-house, vintage Vandercook printing press, Pike Street Coffee stands as a hub for true craftsmanship. Stop by and enjoy local brews, live letterpress printing, and a lively, creative atmosphere.
PSC VALUES
With a strong foundation in the values of community and sustainability, we strive to create a warm and welcoming space where coffee fanatics and creatives can thrive. Our sustainable practices promote an ethical approach to the coffee experience, sourcing all materials from eco-friendly vendors. In tandem with protecting our environment, Pike Street Coffee focuses on community outreach by featuring and supporting local independent artists in shop.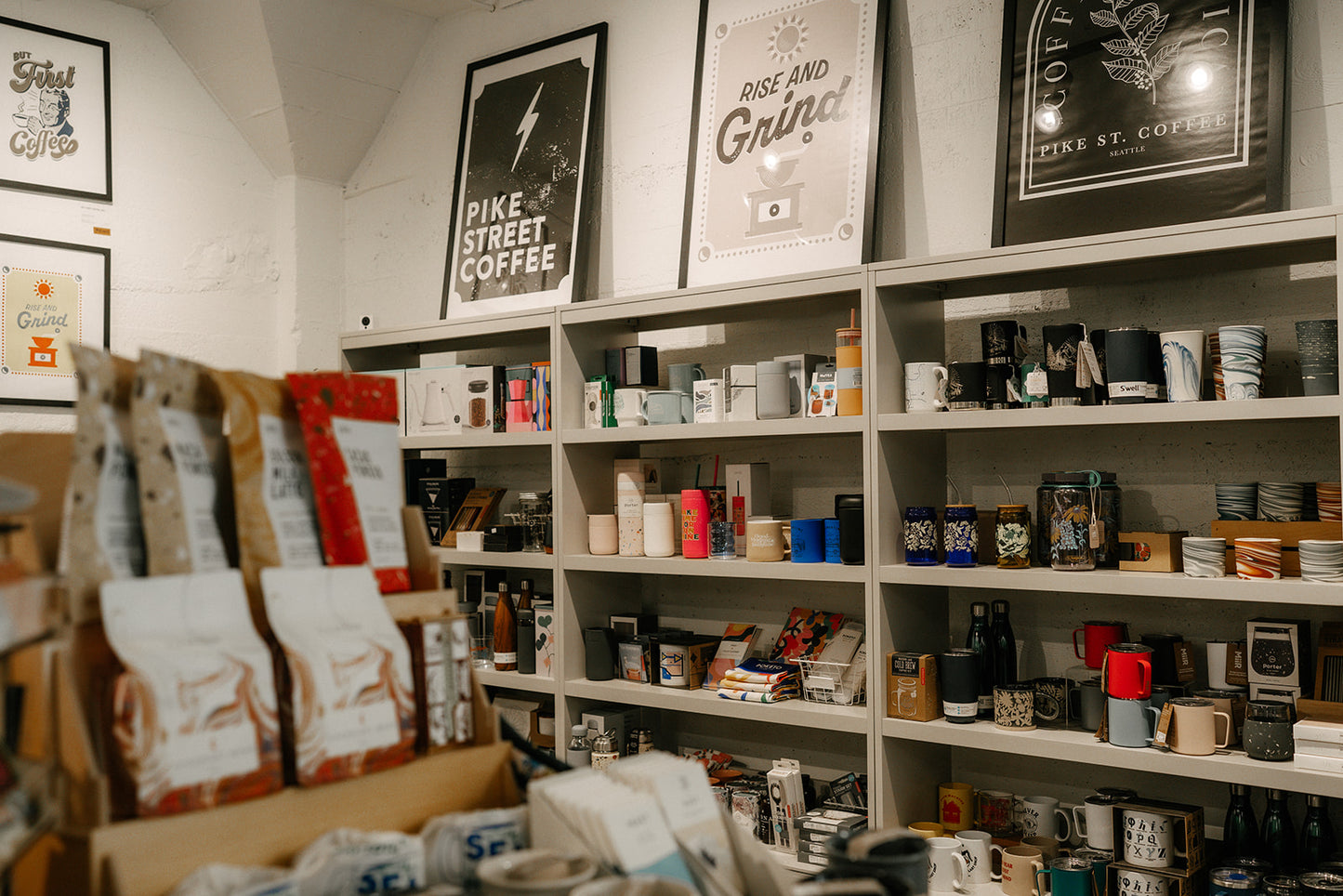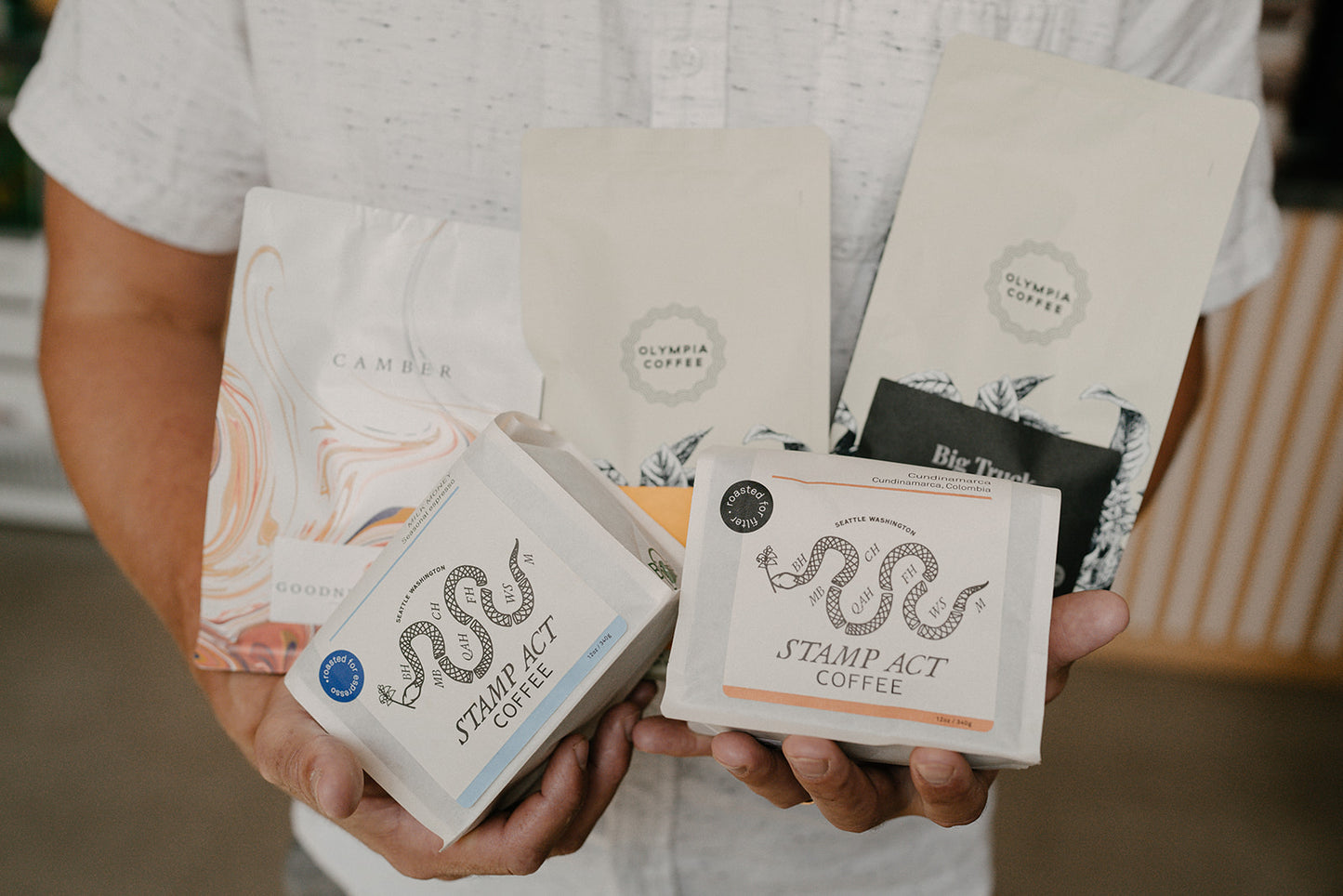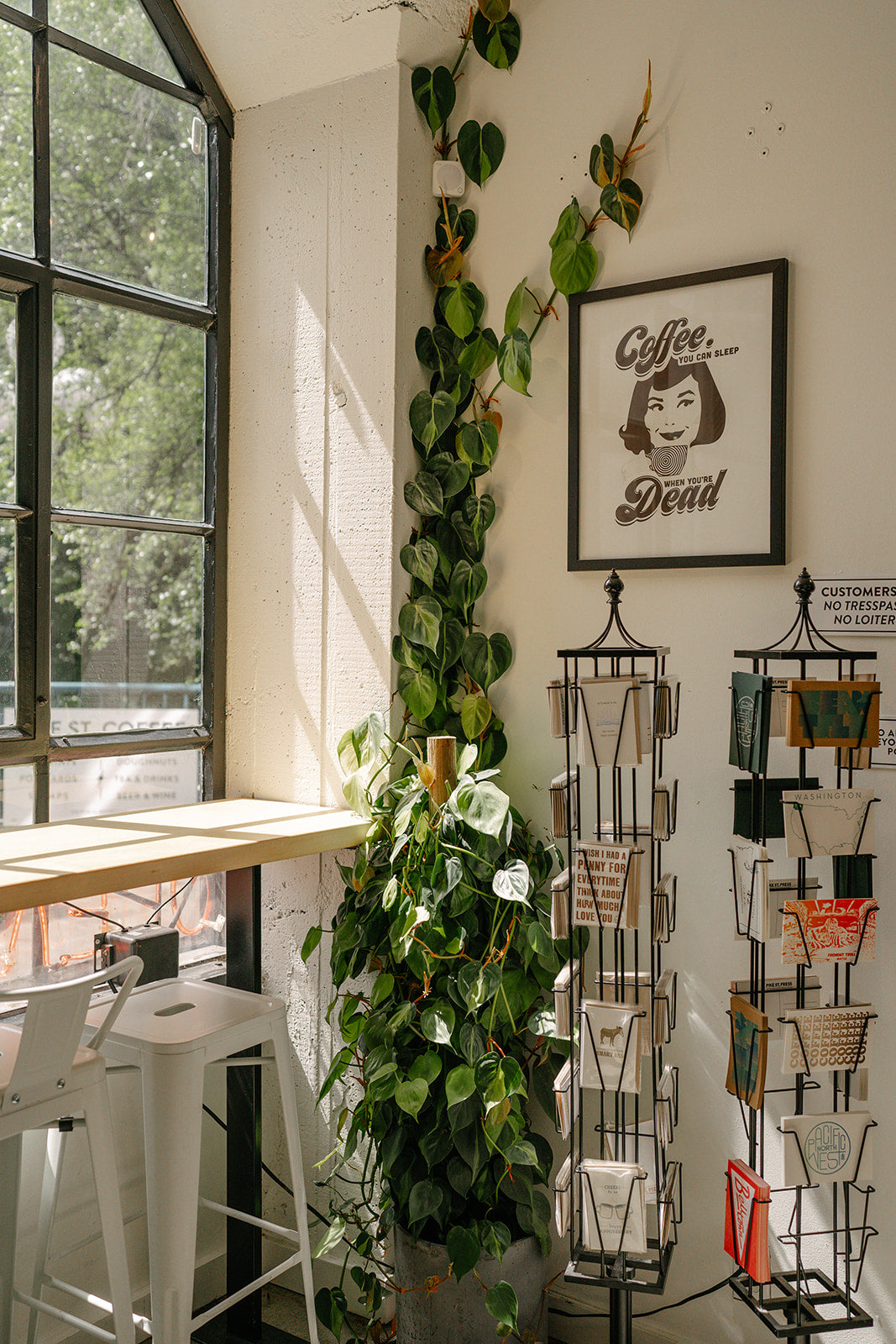 VISIT US
Come and experience the perfect blend of specialty coffee, art, and craftsmanship at our Seattle location. Whether you're seeking a moment of tranquility, a space for creative inspiration, or simply a great cup of coffee, we invite you to join us on this intertwined journey of taste, creativity, and community!